Helping special needs children
Helping you
stay out of pain
Helping you
improve skills
We help people with:
Back or neck pain

Shoulder or wrist pain

Knee, hip, or foot pain

Bunions, plantar fasciitis

Stiffness

Trouble going up and down stairs

Improving balance

Previous or upcoming surgery

Brain injury

Movement disorders

Stroke

Cerebral palsy

Fibromyalgia

Torticollis

Genetic disorders

Awkward movement
Get started feeling better now. Schedule a consultation and start seeing results for you or your child.
Would you like your child to move with more coordination and ease?

Concerned about the progress your child is making?

Interested in having your child have more options for movement and behavior?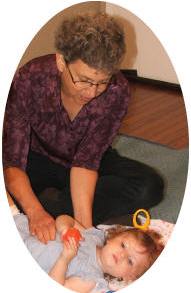 "It's as if his learning switch just turned on." Renee
Tired of feeling older than you want to be?

Can't do what you love because something hurts?

Want more comfort and ease in walking, standing, sitting, and breathing?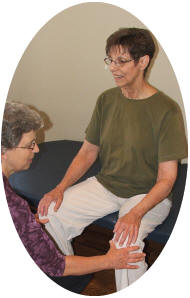 "I haven't had a back spasm since my first session." Claire
Want to run, walk, dance, skate, ski, golf, knit, sing, jump, or paddleboard more efficiently?

Want to take a skill like playing an instrument to the next level?

Want to get out of your own way?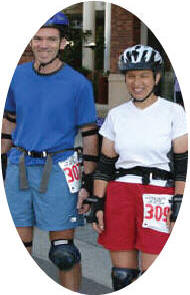 "Irene helped me get my balance back after my stroke." Carolyn
How can you help with so many different things?
We use three approaches, all based on the brain's unique capacity for life-long learning: Feldenkrais Method, Anat Baniel Method, and Neurolinguistic Programming. They're based on a few core principles:
Our internal image of how we move determines the results of our movement. For example, if we think of our neck as starting at the top of our shoulders, we turn our heads differently than when we think about supporting our head with our whole spine. (Curious? Try this experiment.)

We have habits of thinking and moving. Change the habits, and change the results. These three approaches are highly effective at changing movement and behavior habits - without willpower! It's like learning to ride a bicycle - once you have the "muscle memory" and the self-image of yourself as doing it, you just do it.